---
The Special Inspection Team of the Provincial Foreign Affairs Office for the Asian Games conducted research and guidance in Pearl Town, East China International Jewelry City
---
On the afternoon of July 25th, under the leadership of Inspector Shi Huazhong, the Asian Games Inspection Team of the Provincial Foreign Affairs Office was accompanied by Zhang Kunlun, Deputy Secretary of the Zhuji Municipal Party Committee and Mayor, and Ying Guowei, Deputy Mayor, to the Pearl Town East China International Jewelry City to investigate the current development status of the industry. Vice town of Shanxiahu Town, accompanied by Chang Wuchao, received by He Jianliang, Chairman of the East China International Jewelry City, and Lu Danping, Vice President of the Jewelry City.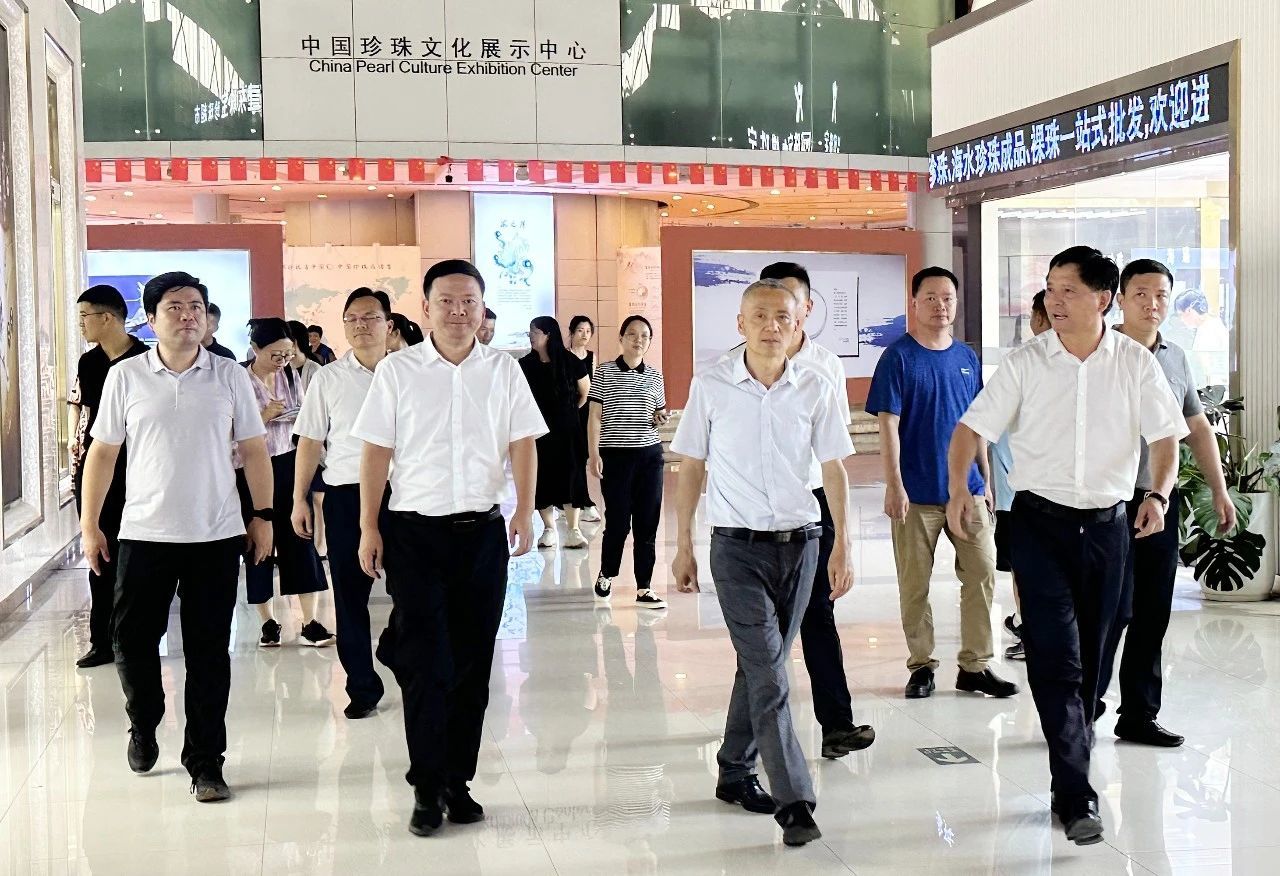 The East China International Jewelry City has developed into a global center for pearl and jewelry production and processing, a distribution and logistics center, a brand display and trade center, a capital circulation and business information release center, and a jewelry cultural exchange and commercial tourism shopping center.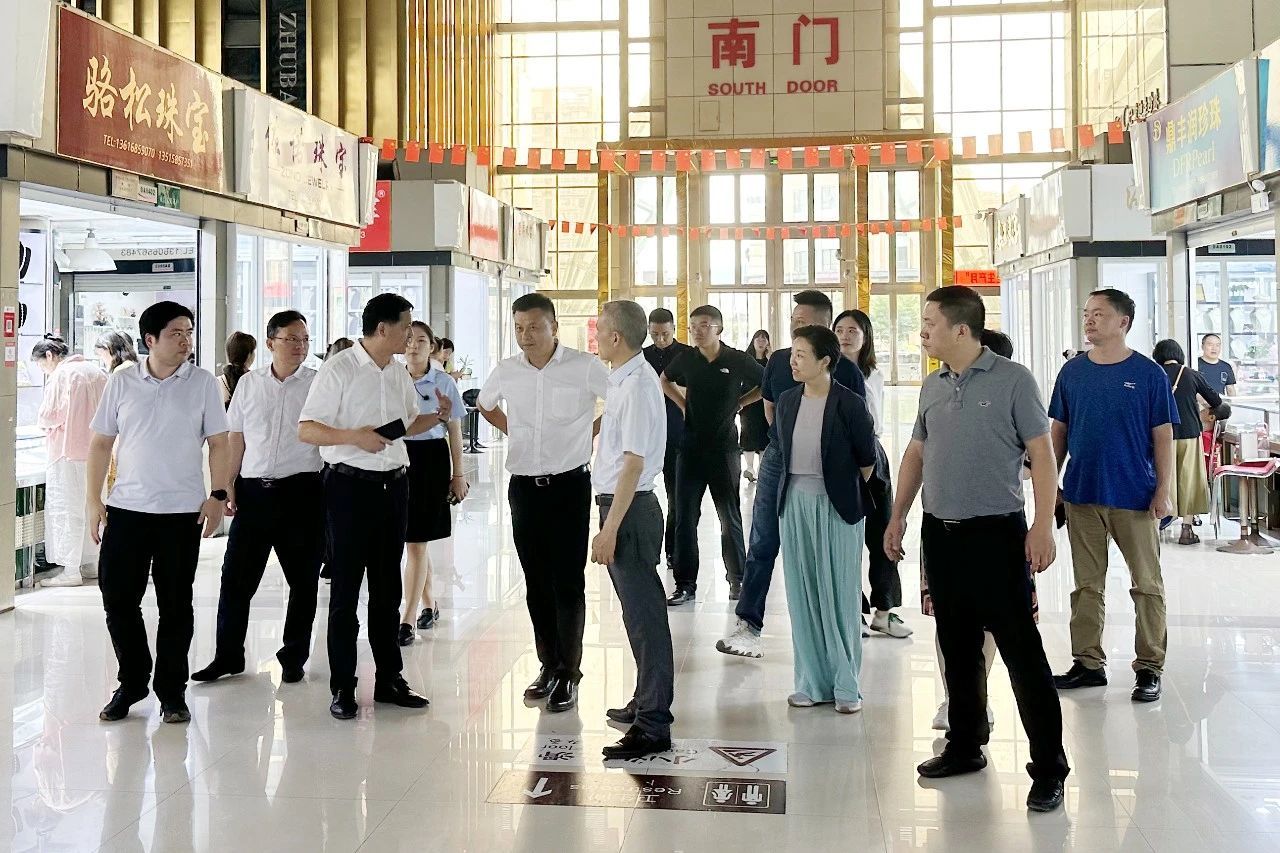 Zhuji Shanxia Lake, shaping a new ecology of the pearl industry, and promoting the leap of the pearl industry to a hundred billion level!
In 2021, the market has locked in the development positioning of "from Pearl to Treasure", dividing the entire market into e-commerce areas, boutique areas, accessory areas, and unified goods areas. Attract all jewelry brands and supply chain merchants to settle in, change the unified supply mode, and meet the personalized customization needs of customers.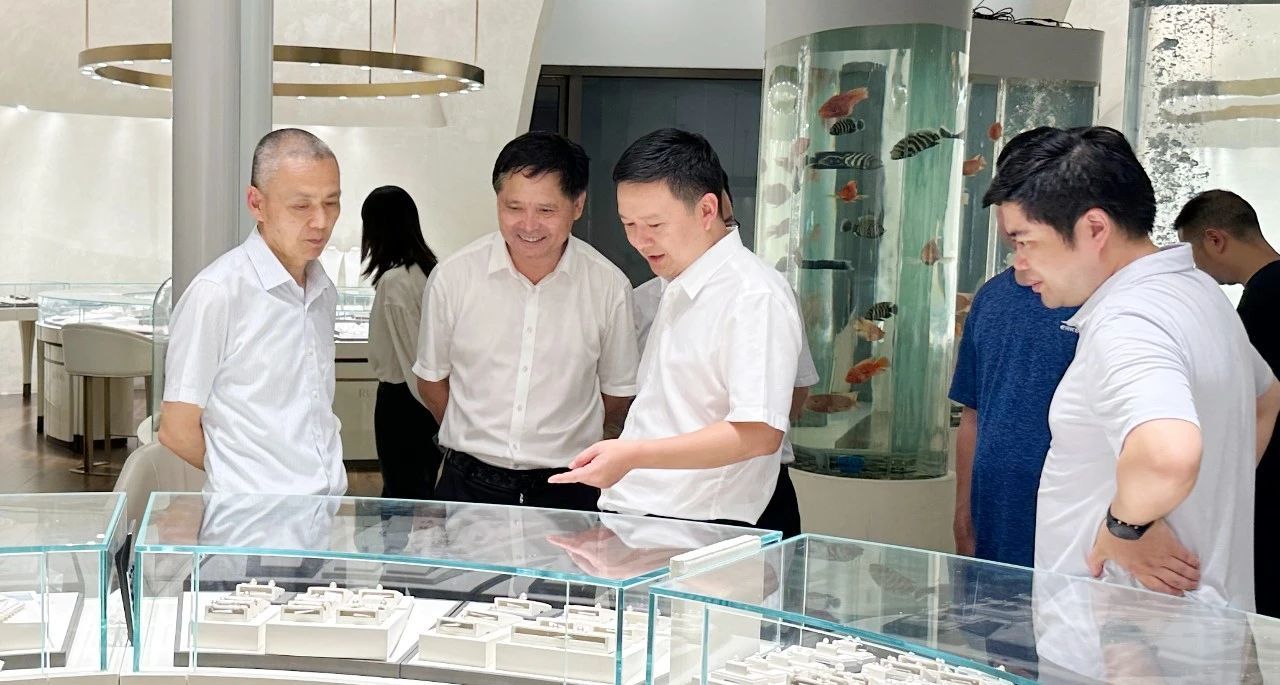 In order to enrich the jewelry category in the market, we continuously attract investment and introduce precious gemstones from all over the world. There are diversified products such as crystals from Donghai, olivine from Changbai Mountain, colored treasures from Guangdong, honey wax, jade, etc. We have also introduced various types of merchants from Shenzhen, including K gold accessories, gold, silver jewelry, jade, packaging gift boxes, etc., to establish a diversified market and meet the shopping experience of all customers, internet celebrities, and merchants who come to the jewelry city.